Lawrence Millman

Lawrence Millman is the author of 15 books, including such titles as Last Places, Lost in the Arctic, Northern Latitudes, and A Kayak Full of Ghosts. A collection of his essays entitled Hiking to Siberia will be published in the fall and features many essays that originally appeared in the Yukon News. As an explorer, he has made more than 35 expeditions to the Arctic. As a mycologist, he was done field work in places as diverse as Western Samoa, Honduras, Alaska, the Canadian Arctic, Belize, Spitzbergen, and New England. With a fellow mycologist, he discovered a fungal species in 2005 that had not been seen since 1909. He lives in Cambridge, Massachusetts, U.S.A.
Visit Lawrence Millman's personal Web site
---
Powered by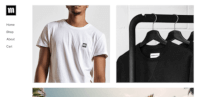 Create your own unique website with customizable templates.